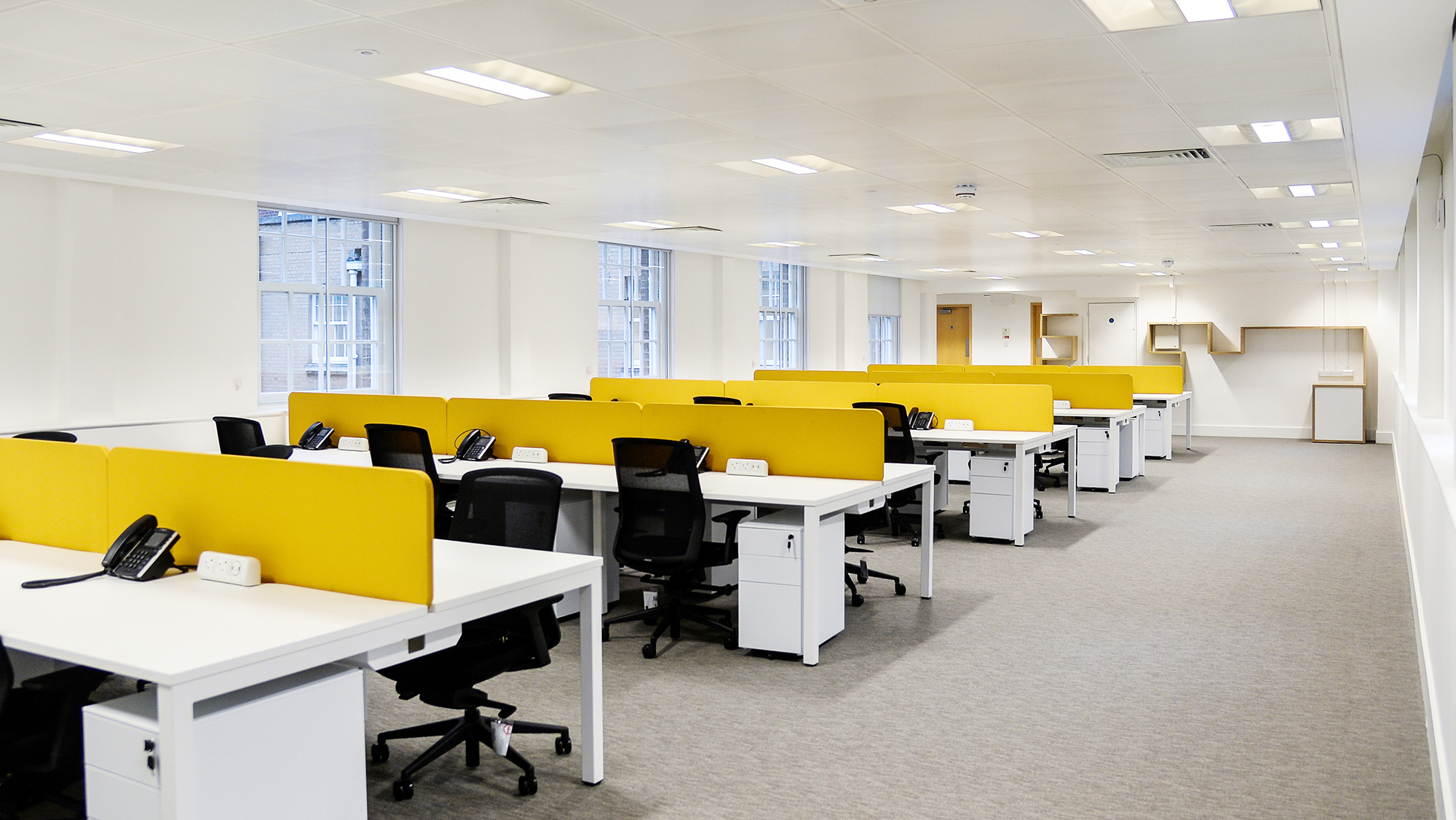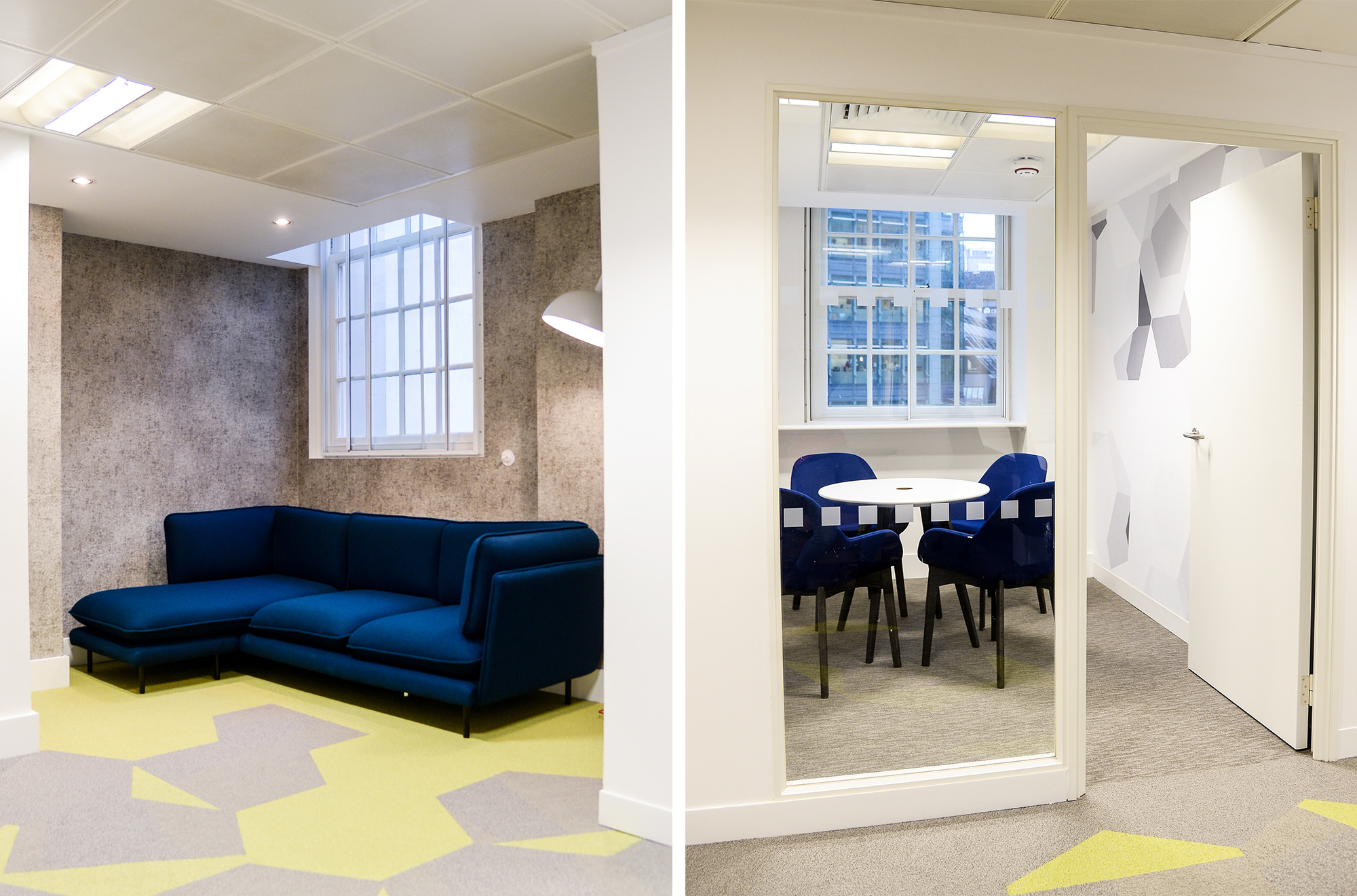 OVERVIEW
Talent Intelligence is a global management consulting firm that provides services for talent planning and human capital risk management. Undergoing a period of expansion, the company needed to move into a space it might only occupy in the relative short-term (eg on a five-year lease), with further expansion both possible and likely.
BRIEF
The company took on a 5,000 sq ft workspace in the City and was looking for a cost-effective scheme that worked with a number of existing elements. The brief included a need for open-plan space, as well as pockets of collaboration space and a breakout area.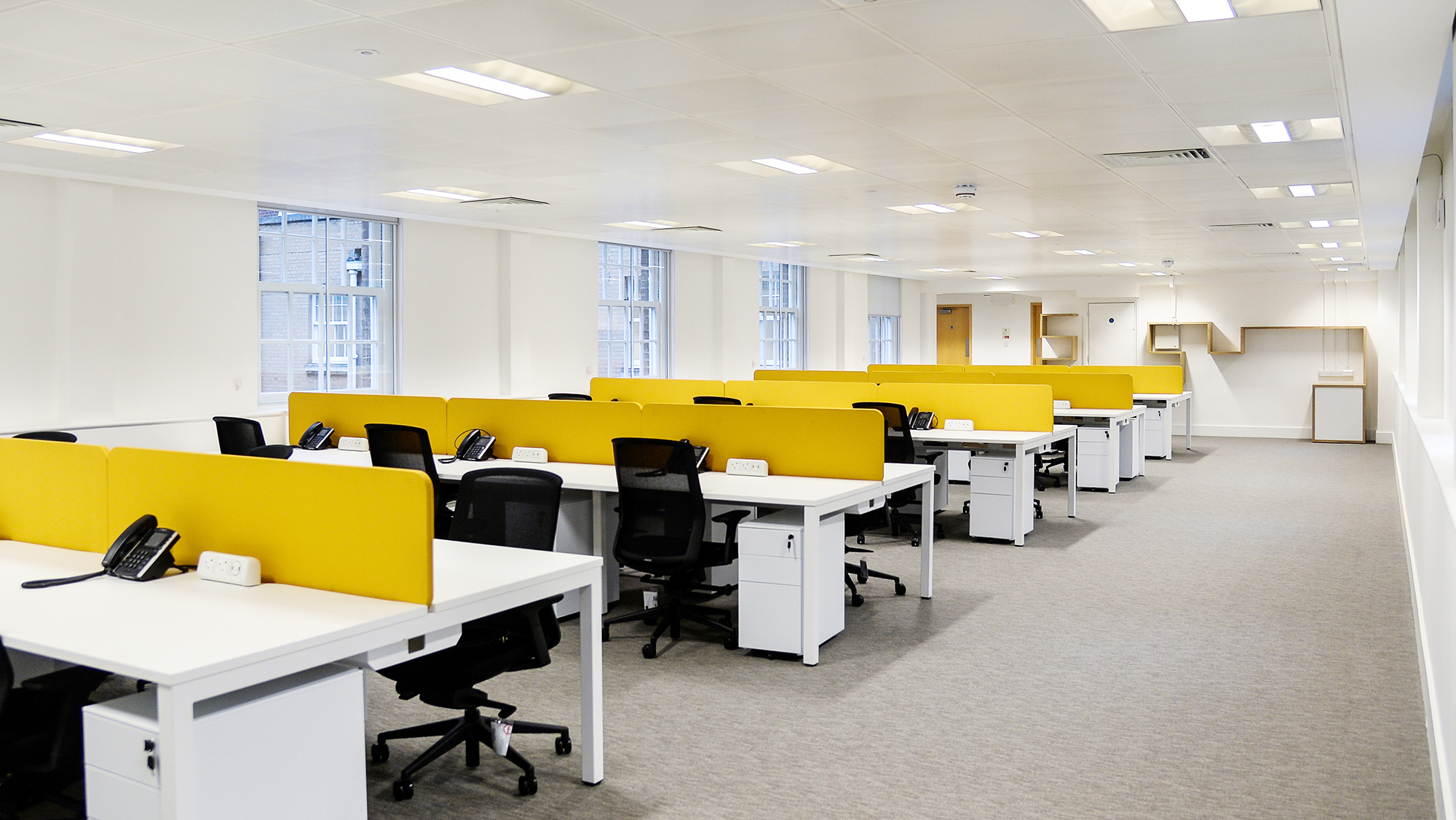 CHALLENGE
align helped the company spend its budget wisely and suggested a strategic focus that involved investing in loose rather than built-in furniture, so it could be re-used in any future moves, including good quality furniture and lighting. Accent colours referred to branding, but were quite subtle in an understated overall project with pleasing details.