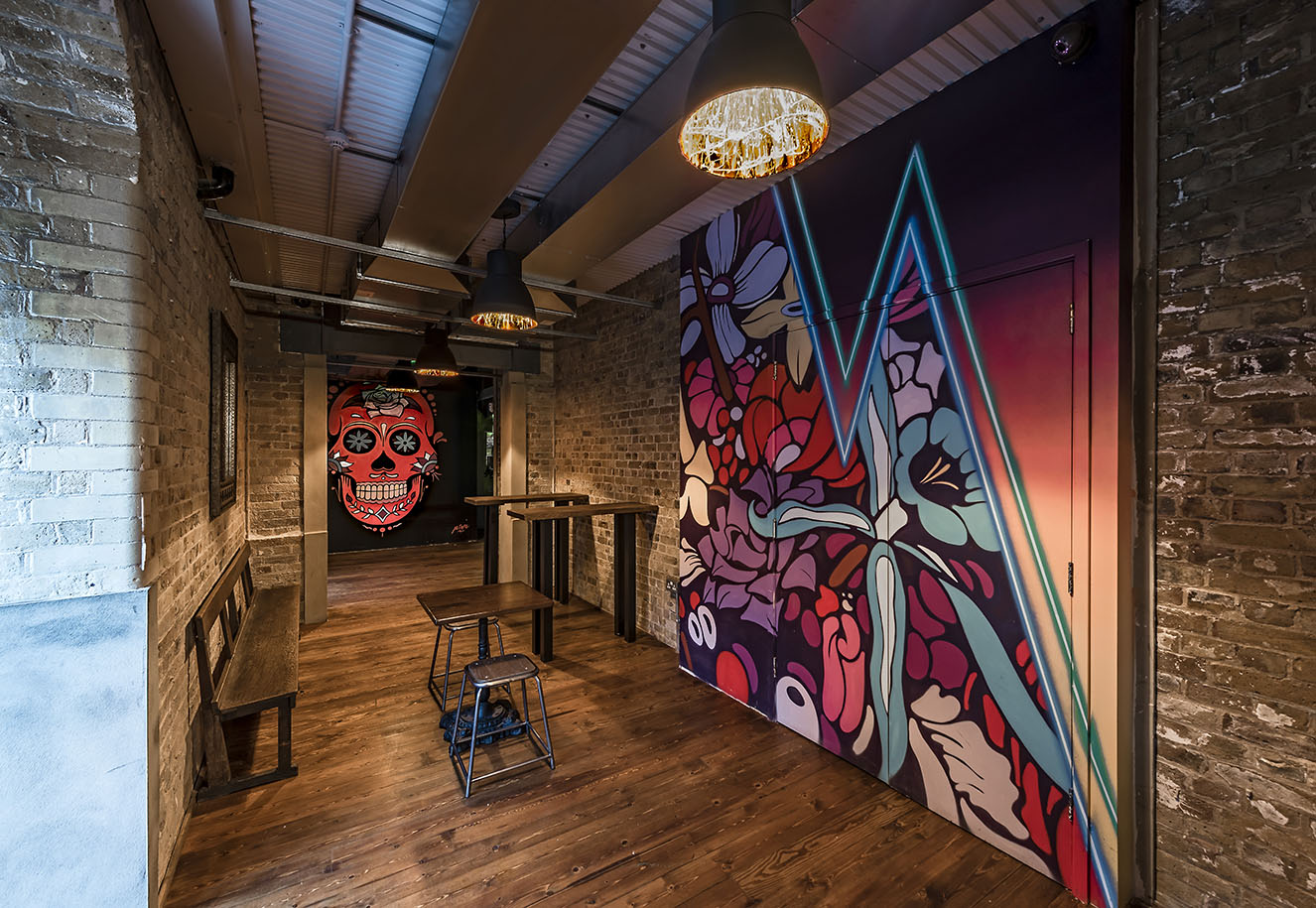 Overview
We worked with Ben Lovett (Mumford & Sons) to create this bar and music venue within the wider Flat Iron Square development. The scheme includes 15,000 sqft of space in 3 interconnecting arches and a new build courtyard block with roof terrace
Brief
The music venue provides a 350 capacity space which has been acoustically isolated from the railway viaduct above. The brief was to create spaces which provide both the bands and guests with a premium experience normally associated with much larger venues.
Challenges
We spent a long time with Ben testing different configurations of space to ensure the optimum flow was achieved between the various spaces. The archway geometry was particularly challenging when creating the mezzanine bar and dressing room spaces. The new build courtyard block has a glazed upper facade which overlooks The Shard
The Low Line
The Omeara Bar has an entrance off the newly opened Low Line public space which looks to open up the derelict areas in and around the viaduct linking Waterloo with London Bridge
Venue
Once the acoustic lining was completed, the space was handed over to legendary set designer Dick Bird who created this amazing distressed concert hall finish
Green Room
The artist dressing rooms are located on a new mezzanine space with juliette balconies overlooking the main bar.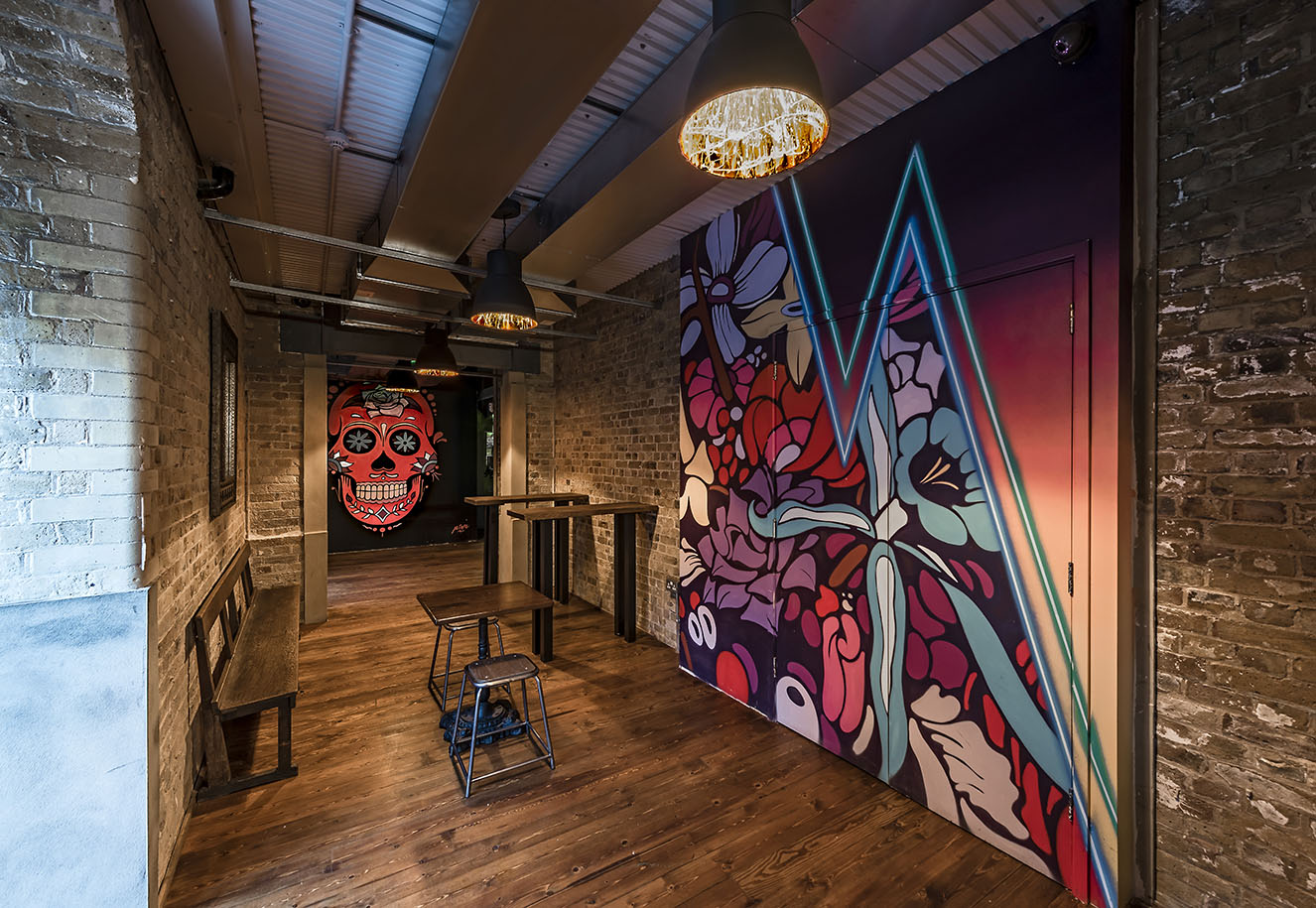 Signal box
The two main arches are connected by a double height signal box which feature original street art by Nerone