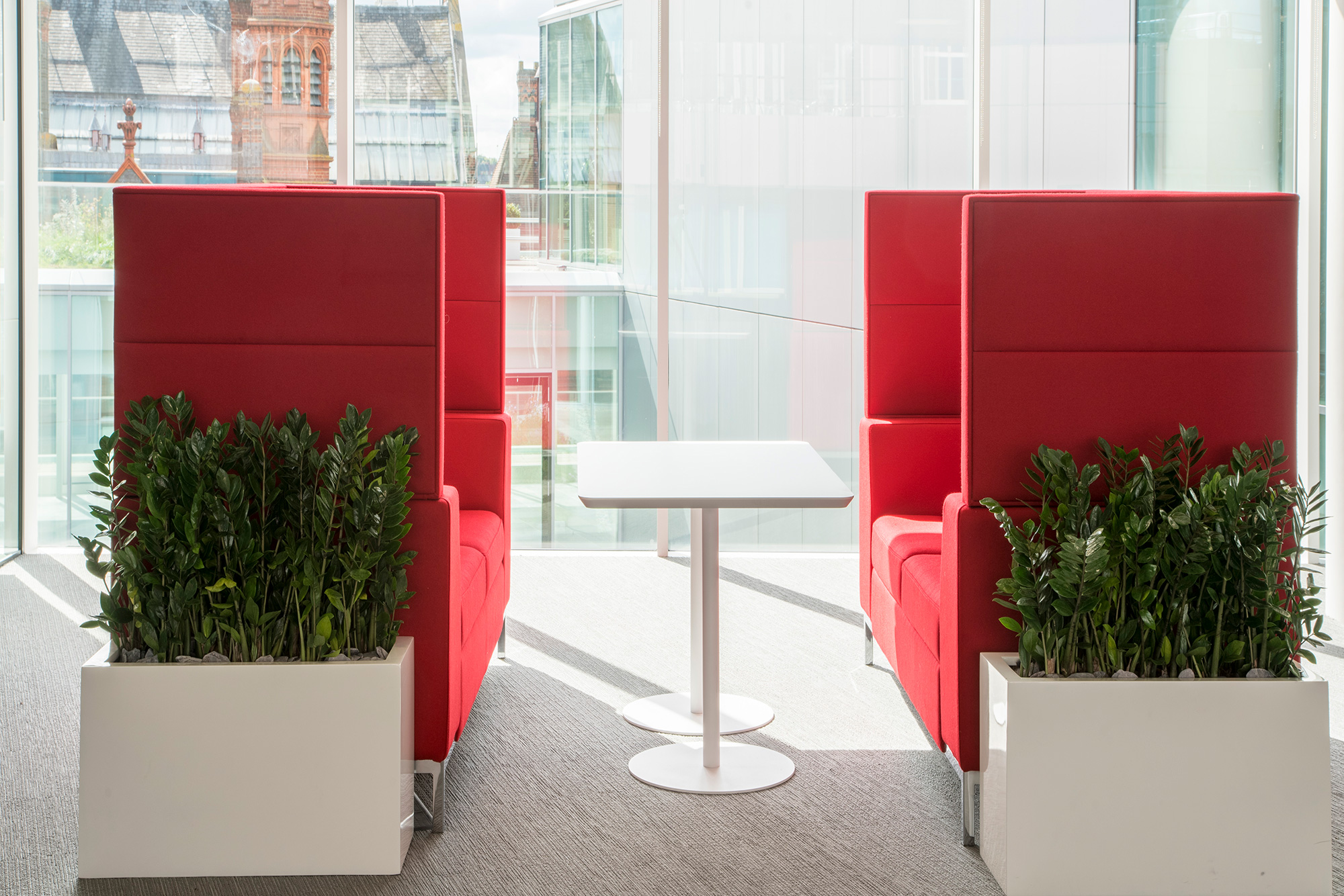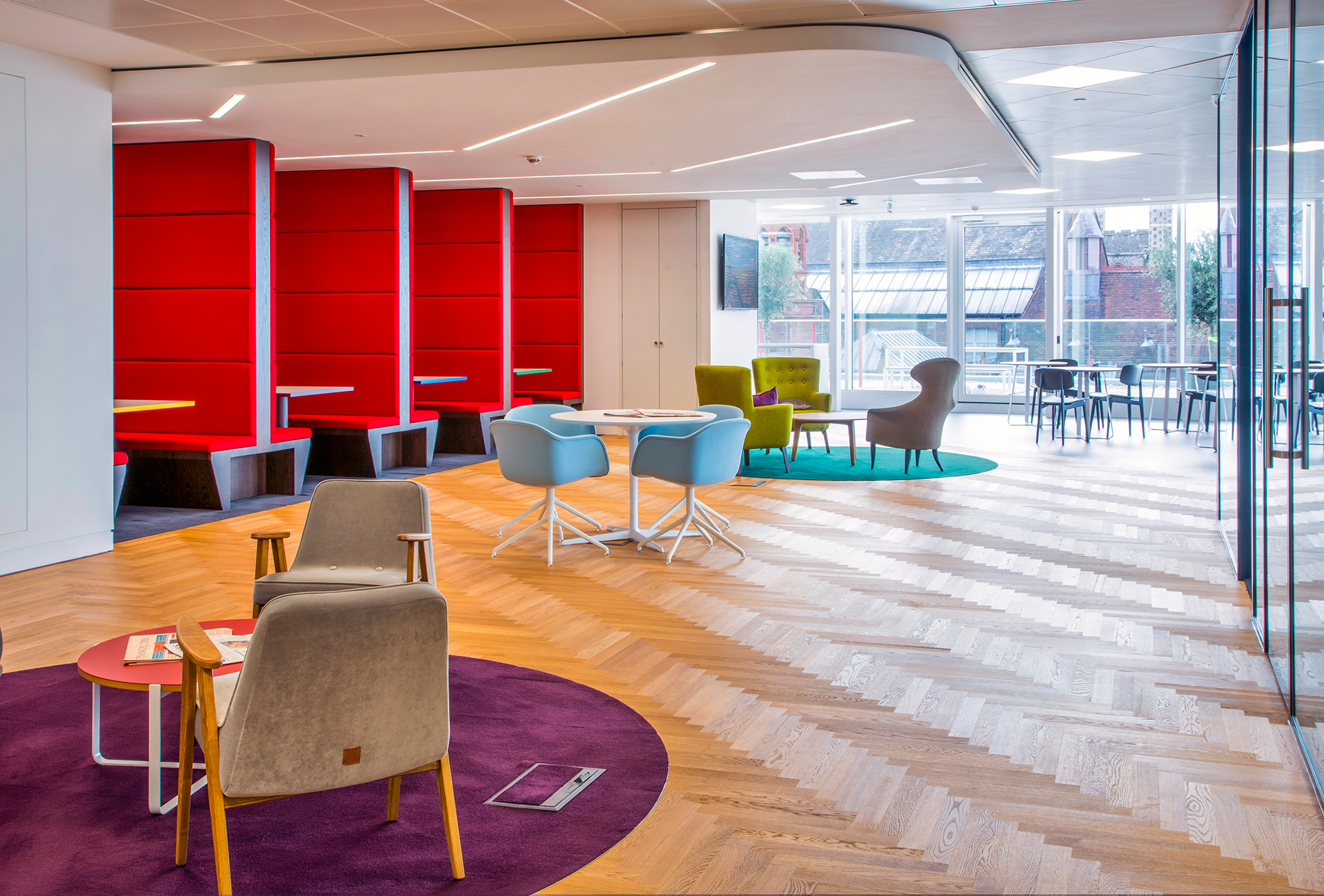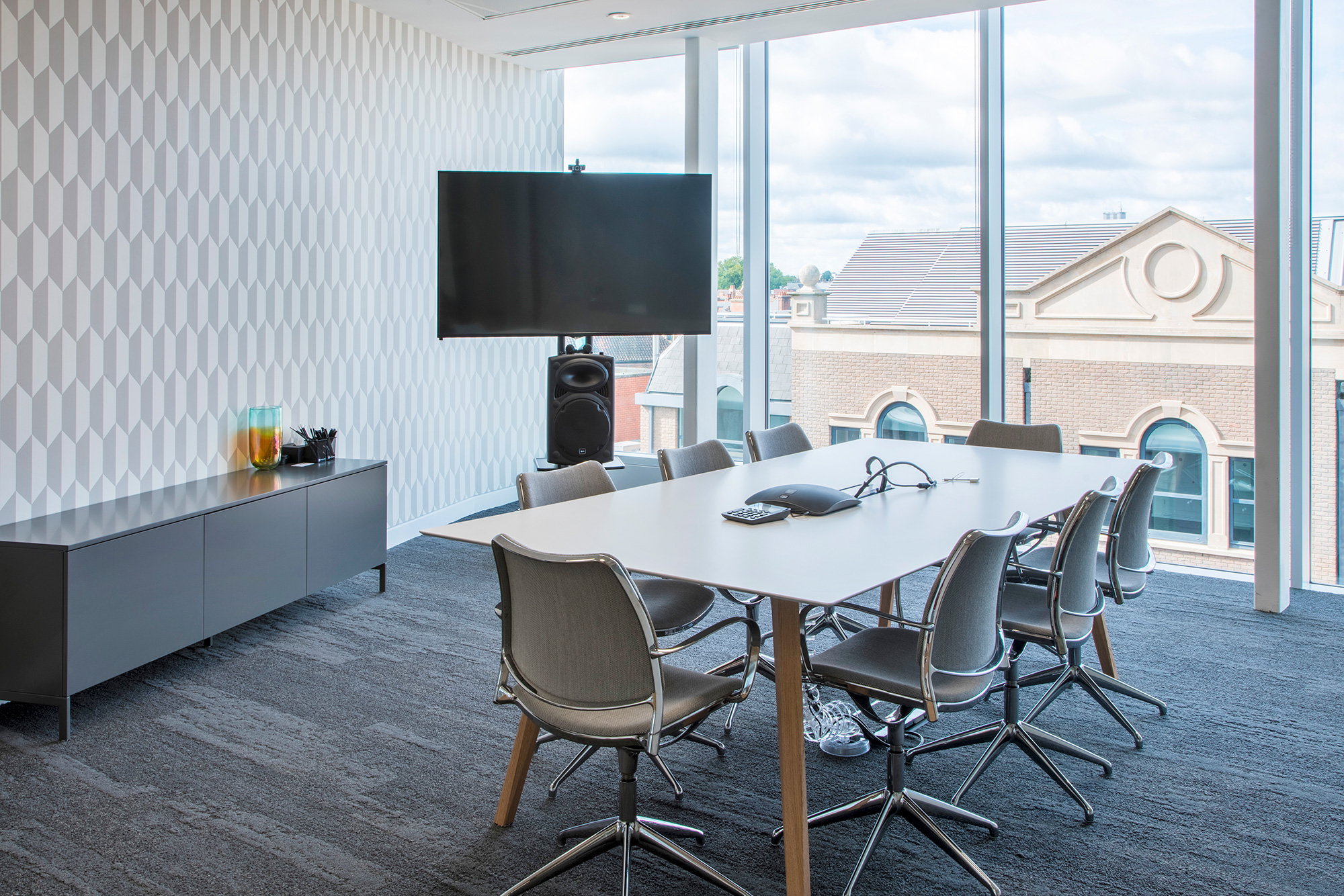 OVERVIEW
This leading Australian financial services group was looking to open new offices in Reading, with the location specifically chosen to attract the best graduate talent from the city's university. The initial headcount would be just under 50 people, but the scheme had to allow for growth to up to double that size.
BRIEF
The bright, light and colourful space needed to embody progressive design values and be highly flexible, offering a variety of open plan working, meeting pods, phone booths and collaborative spaces on a single floorplate, without ever looking empty and vacant, even at initial half-headcount level.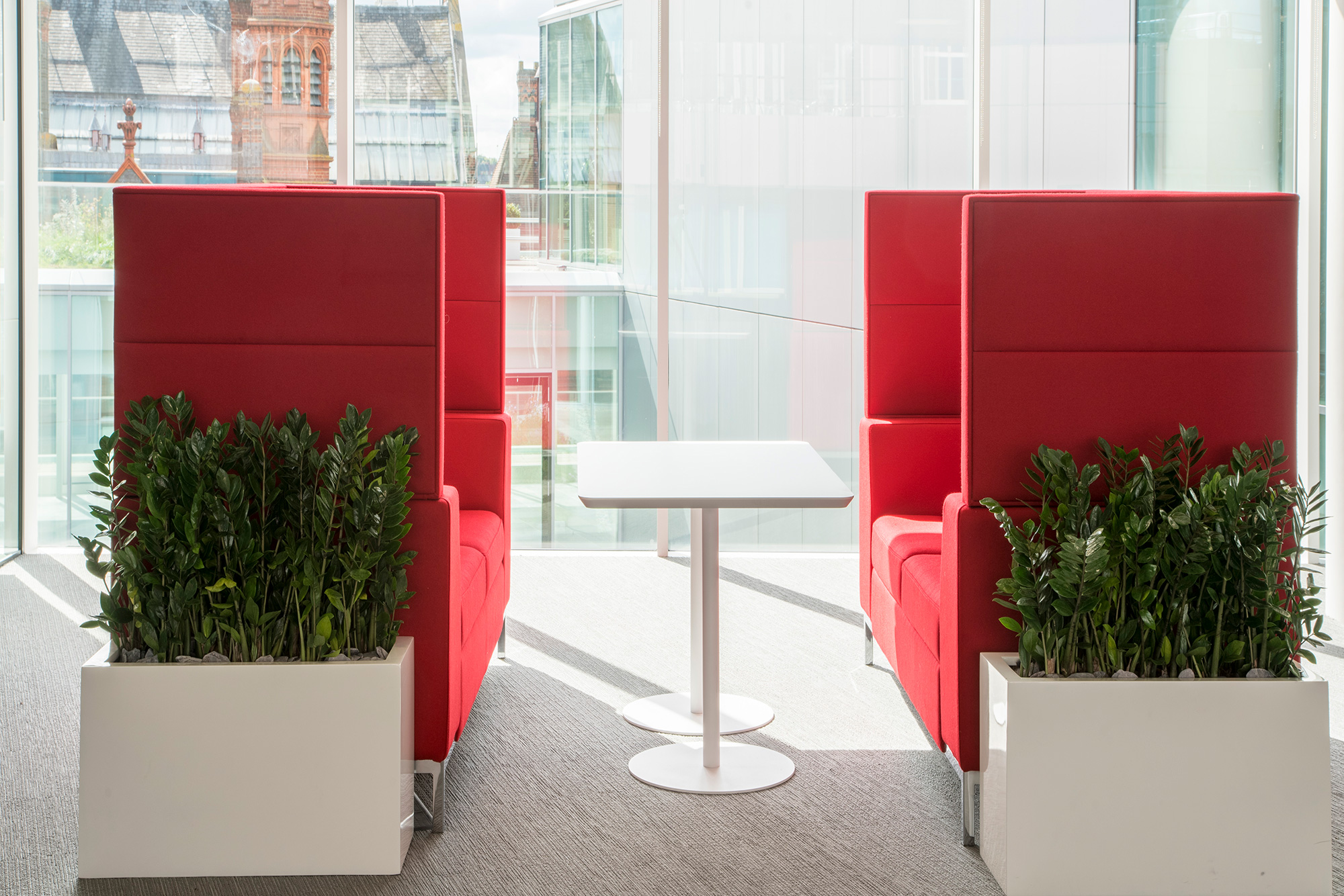 CHALLENGE
The company had always been known for its signature feature staircases, often used as a gathering point for 'Town Hall' meetings. How to meet this challenge with a single storey floorplate? The answer was a suspended 'stair to nowhere': not only an eye-catching feature, but a fully structurally-engineered intervention, with extended stair depth, cushions and bookshelves and with ceiling sections removed so that it can function both as a meeting space and a place for staff to spend quiet time.