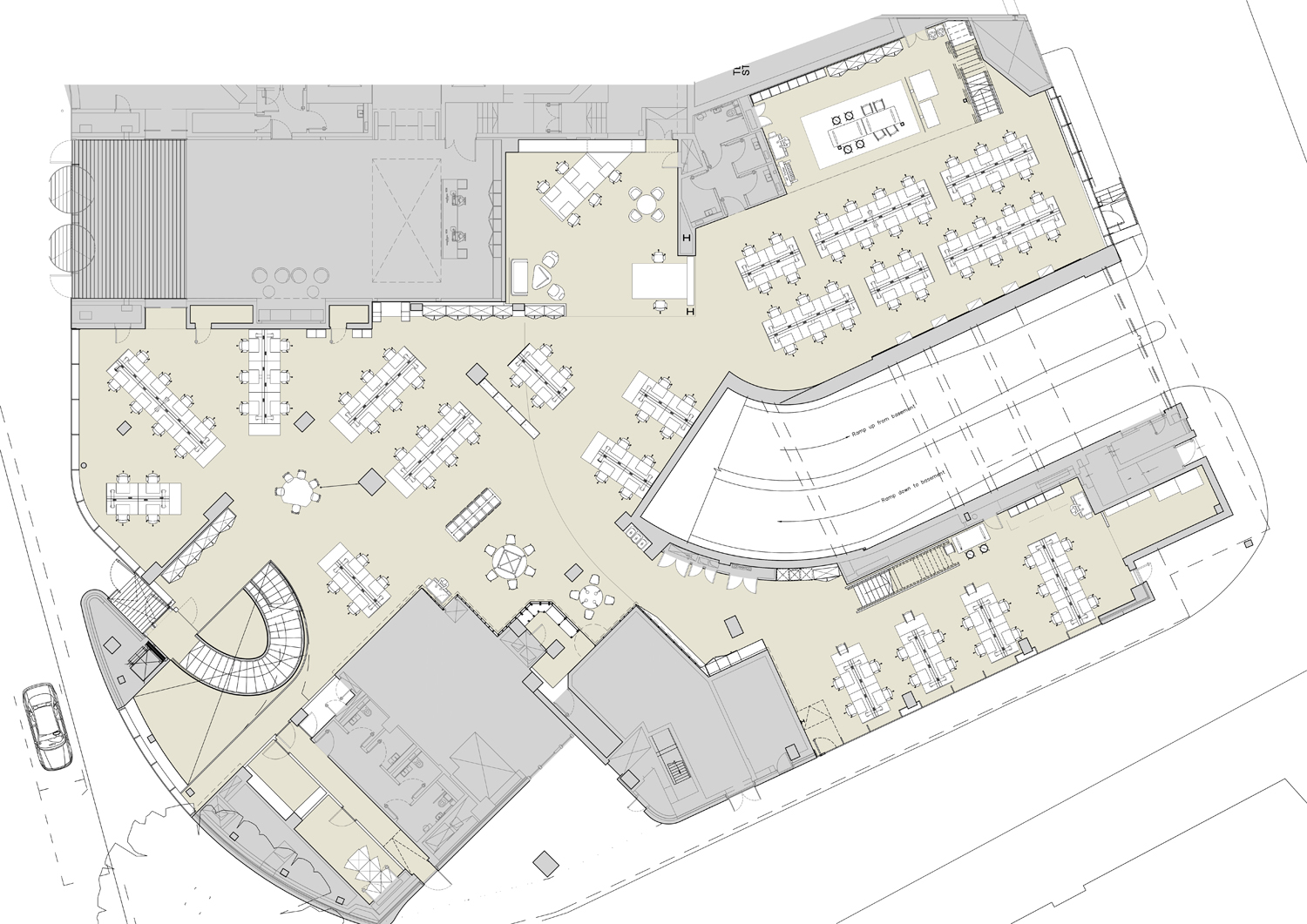 Overview
Brand Opus LLP relocation in London W1, completed March 2014 with 19,000 sqft of studio space over three floors
Brief
The brief was to create a home from where employees & clients alike could form an emotional connection. The space needs to allow them all to work in distinct environments based on activity and mood - just like home. All the teams had to be on one floor including the partners, who were slightly separate but still accessible and connected
challenges
These included a late client re-brand (two years into the project) and an extremely complex base build with the discovery of elements previously concealed.
opportunities to display everywhere
The influence of Fibonacci
During one of the early workshop design sessions we were discussing the proposed staircase geometry that has a graceful elliptical shape, which intertwines over two levels like DNA. The BrandOpus team noticed the similarity with the Fibonacci sequence, which they often use in their work on packaging and graphics. We decided to bring this influence directly into the scheme both in terms of space planning of the ground floor account management team (whose benches radiate from a Fibonacci spiral) and set into the timber flooring on the lower ground floor where a stainless steel band reflects the staircase geometry.